Highly-Rated Deck Builder in Saint Charles, MO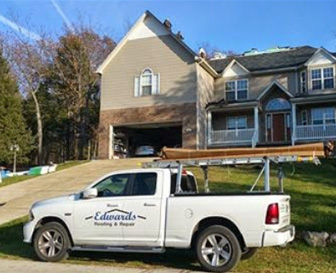 Edwards Roofing & Exteriors specializes in custom deck installation, repair and maintenance services in Saint Charles and surrounding areas. When you add one of our decks to your home, you are not only adding aesthetic value, but increasing your property value as well. Whether you want a place to gather for family picnics, to add a lounging area to your pool or simply want a place to enjoy the evening breeze, one of our high-quality decks are perfect for outdoor entertaining and extra living space!
We understand that each home or business is going to harbor its own set of demands and needs, which is why we shape each construction plan to fit your specifications. With you in mind, we utilize all of our resources to ensure that you're also receiving to the most cost-effective solution for your property's exterior needs.
St. Louis' Premier Roofing Contractor
Custom Deck Installation, Repair & Maintenance Services in Saint Charles, MO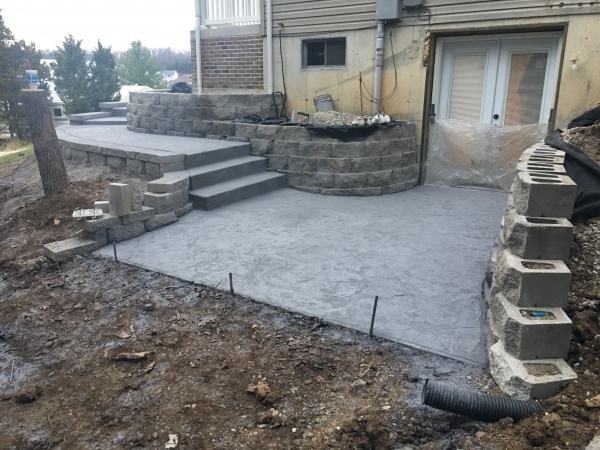 Whether you want to build a new deck or fence, our team philosophy and personalized service will make your experience an enjoyable one! When it comes to creating a luxurious home, the work doesn't stop with the house itself. Your yard is every bit as important, providing a spot to grow plants, keep pets and relax with your family. Installing a deck makes it easier for you to enjoy your yard in comfort and convenience, while fencing allows you to keep your property safe. Our team transforms a house into a home.
As a deck company with an eye for innovation, Edward's does not limit you to predetermined ideas of what a deck should look like. Rather, we customize our services to fit your specific needs and preferences. Whenever we take a job, we begin by listening to your ideas, getting a clear sense of what you would like to see in your yard. We then assess the yard's conditions, obtain the necessary materials, and bring your vision to life.
When to Get Your Deck Replaced
Even the sturdiest decks don't last forever. You should have a new structure built if:
You find mold or dry rot spread throughout the wood, threatening to destroy the entire deck
The deck requires frequent repairs, leading to high maintenance costs
Large stains appear on the surface and you have trouble removing or painting over them
Loose nails, splinters and other sources of danger keep popping up
As experienced deck builders, the Edward's team quickly removes old decks, building sturdy structures in their place that will hold up to the elements.
Satisfied Customers:
"This is by far the most reputable and dependable contractor I have worked with. We were in a time crunch and not only did they take the time during their busiest season to take care of me but the owner took his personal time to explain every step of the process to me. There were no dumb questions and I never felt rushed into a decision. I will be using them again when a need arises." C.S.
---
Edward's Roofing & Exteriors provides quality deck building services, affordable prices, and flexible payment options to all. For more information on your next deck project, call us to schedule a free estimate!