Crystal City's Leading Choice for Commercial Roofing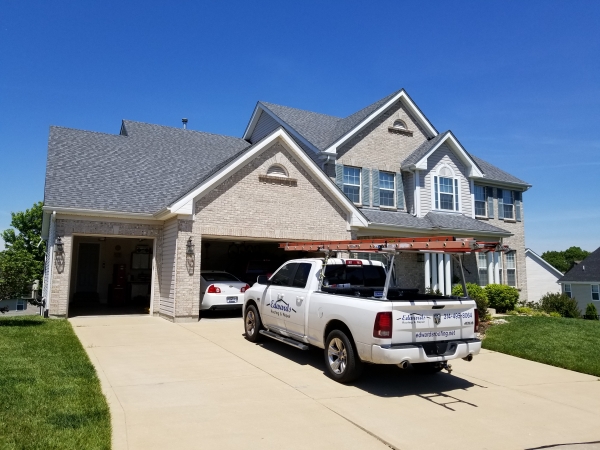 Edwards Roofing provides roof repairs, roof replacements, and new installations for residential and commercial properties in the Crystal City area. Our team has many years of experience in the roofing and exterior industry and understands the importance of paying close attention to detail. Edward's Roofing & Exteriors uses only top of the line materials, giving you the security that you're backed by a 100% guarantee from the owner himself and the manufacturer!
Our goal is to make sure we always meet our customers' needs and provide the highest level of satisfaction with the work that has been completed. Our mission is to build positive relationships with our customers by making sure we have established a good level of communication and our customers understand that we work hard to keep costs low. We are properly licensed, insured and have a proven reputation for our commitment to ongoing training to keep us current in new roofing and exterior technologies.
When to Replace Your Roof
You may need a new roof if:
The structure is more than 25 years old
The shingles are buckling, curling or missing in large patches
You find granules from the shingles in your gutters
Light, rain and other elements make it through the roof and into your home
You frequently have to fix the roof, spending more on repairs than you would on a new roof
Highly Rated Roofing Services in Crystal City, MO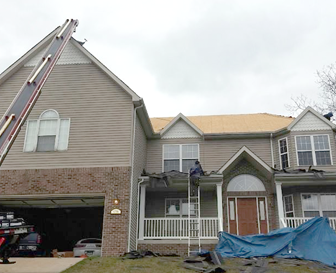 Roofs are more than mere covers; they represent the first and most important barrier between your home and outside elements. A strong, durable roof with proper gutters will protect you from the harshest storms and the greatest extremes of temperature. Inadequate roofing, however, threatens your home, your health and your finances. Edward's Roofing & Exteriors installs, repairs and maintains quality roofs and gutters throughout the greater St. Louis area.
Edward's Roofing is dedicated to creating value for the community. To achieve this goal, our roofing team provides:
Emergency Service - We are available at all hours to offer wind & hail damage recovery, storm damage repair and countless other services.
Sustainable Enhancements - From improving energy efficiency to installing solar panels, our services can vastly improve your ecological footprint while saving you money.
Property Protection - By addressing roof and gutter problems early, we limit structural damage, mold growth and other threats to the building. This preserves your property values and reduces repair costs in the long run.
Free Estimates - We offer accurate estimates for the cost of our services, letting you set clear expectations and avoid going over budget.
Commercial Roofing Solutions
Quality roofing insulates commercial buildings, making heating and cooling equipment more effective while saving energy. Combined with helping businesses resist storms and water damage, our roof installation and repair services provide enduring value for all commercial customers.
Types of Commercial Roofs:
Flat (TPO) Roofing
EPDM Roofing
Modified Roofing
Types of Commercial Siding:
Wood Siding
Aluminum Siding
Cement Fiber Siding
Vinyl Siding
Providing Businesses in the Crystal City Area with Fast & Thorough Roofing Services
Edward's Roofing upholds the highest standards of quality in all of our services. We provide:
Emergency Attention- The longer you wait to address roofing damage, the greater the impact and higher the cost of repairs. Our team is available 24 hours a day, 7 days a week to fix your company's roof.
A Plethora of Payment Methods- We take a wide variety of different payment methods and financing options. We also accept insurance claims, earning 75 percent of our business in this way. Our goal is to ensure that every business can afford the roofing services it needs.
Extensive Warranties- Our roofs come with a lifetime warranty of 50 years. Our workers are properly accredited and licensed, and all our materials are guaranteed under the CertainTeed SureStart program.
Limitless Luxuries- In addition to standard installation and repair services, we also provide a number of luxury roof upgrades. These include installing rooftop solar panels, which will lower your energy costs and may make you eligible for environmental subsidies.
Free Estimates- Edward's Roofing offers free, accurate estimates of the cost of our services, giving you the information you need to make effective plans and budgets.
Storm/Hail Damage Roof Repair & Insurance Claims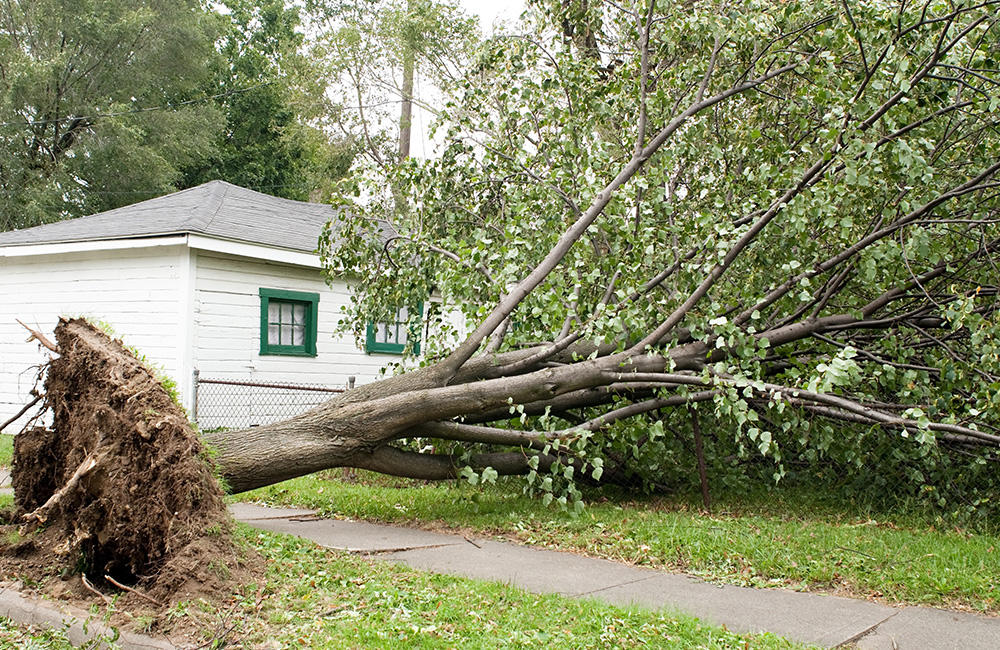 Hail, wind, and storm damages are considered an insurance loss on your homeowner's policy. It is the responsibility of the insurance company to pay the entire cost, less your deductible, for replacing the roof or other parts of your house if damages are found. The claim is also considered an Act Of God Claim and should not, according to the Missouri Department of Insurance, count against you personally for future rate increases.
Edward's Roofing and Exteriors specializes in weather-related damage repair and replacement, including exterior roofing, gutters, siding, windows, decks, interior painting, sheet rock, ceiling texture and flooring services.
Customer Reviews and Testimonials
"I am very happy with the quality, price and timeliness of the service I received from Edward's roofing. They did excellent work, arrived on the date they scheduled, and completed the job in one day. They were very responsive to all questions I had." D. N.
"I am a ReMax agent and have sold homes for 16 years... I can't tell you how impressed I am with Edward's roofing & repair. Ed knows his business and does excellent work. Very detailed & punctual!"
---
Our goal is to always provide our customers with a dependable, long-lasting roofing system. Contact Edward's Roofing and Exteriors today to schedule a free estimate!